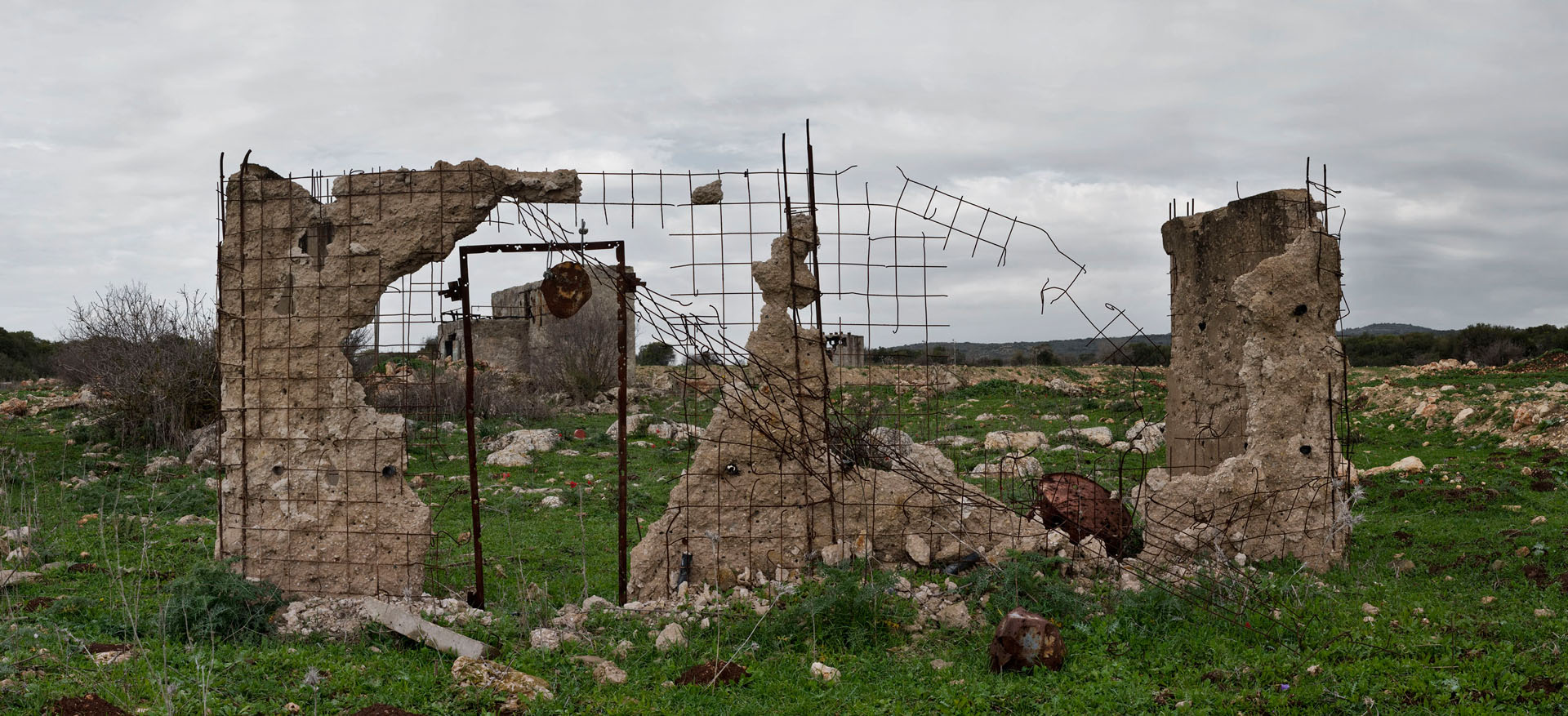 Hanging Bunker, San Francisco U.S.A, 2014
This bunker is located on the Pacific Ocean coast in a site called "Devil's Slide", few miles south of San Francisco.
House & Bunker, Normandy France, 2009
This structure was part of The Atlantic Wall, an WW II extensive system of coastal fortifications built by the Nazis in 1942, as a defense against an anticipated Allies' invasion of Nazi- occupied Europe coming from the UK.
Ammunition Storage, Bergen Norway, 2008
This WW II structure was dedicated to store ammunition. It is situated next to a military landing field that served the Nazi German Air Force.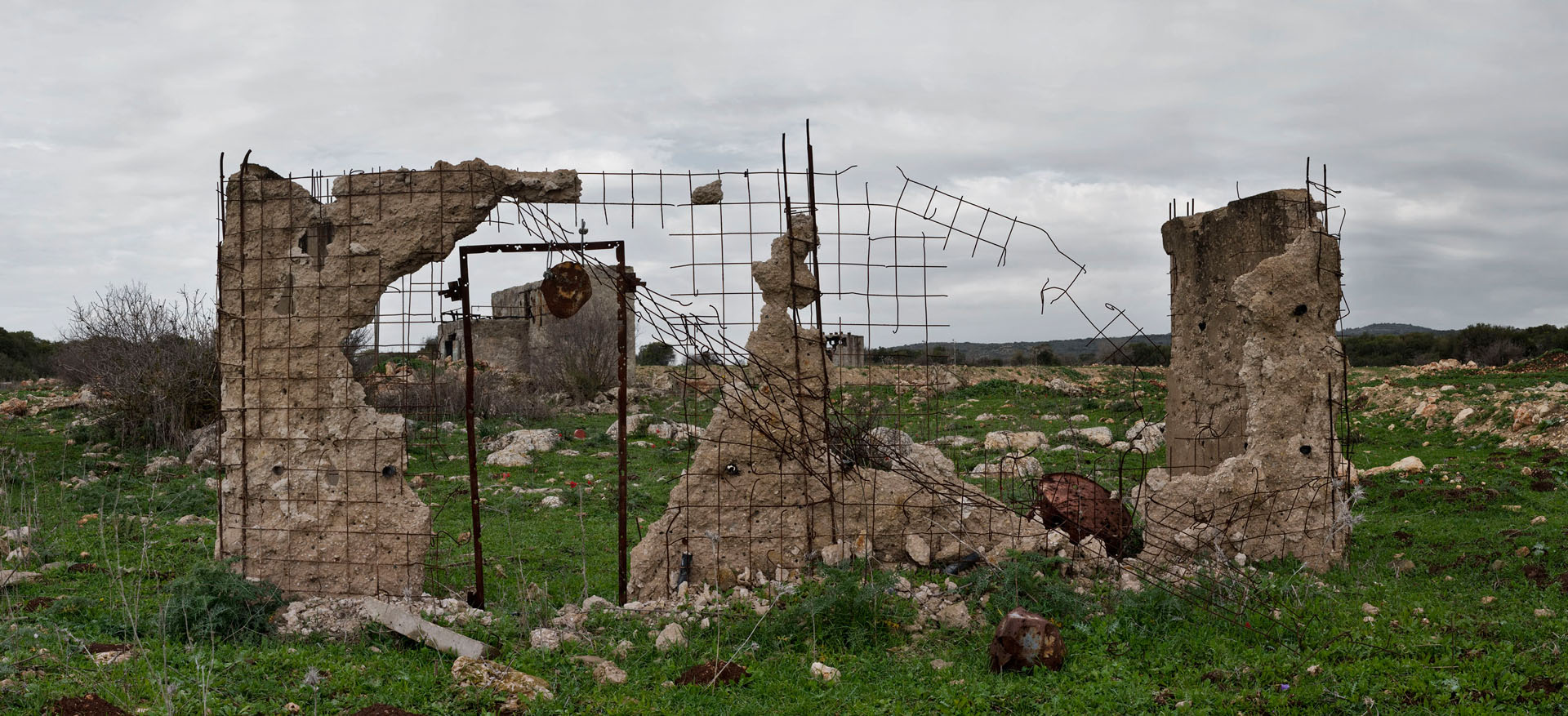 Eliakim Israel, 2008
Initially, this training site was used to prepare for the war in Lebanon in the 1980s. In 2006, a new area was added after the second Lebanese War, for more intensive training.
Nike Missile Site SF 88, San Francisco U.S.A, 2014
SF-88 is a former Nike Missile launch site located at Fort Barry, in the Marin Headlands north of San Francisco.
Concrete Shell, Los Alamos National Laboratory U.S.A, 2011
Los Alamos was selected as the top-secret location for bomb-design in late 1942. Known as Project Y, it was one of a series of nuclear laboratories located across the United States.
Shelter Entrance SF-88, San Francisco U.S.A, 2014
The Nike Missile site opened in 1954. It was intended to protect the population and military installations of the San Francisco Bay Area during the Cold War, specifically from attacks by Soviet bomber aircrafts.
Fjell Fortress, Bergen Norway, 2008
Fjell Fortress, just outside Bergen, was the biggest Nazifortress in Norway during WW II.
Nike Missile Interior, San Francisco U.S.A, 2014
The SF-88 missile site was originally armed with Nike Ajax missiles. Modifications were made in 1958 to allow as well for Nike Hercules missiles. In 1974, SF-88 was closed but not demolished.
Underground Complex, Fjell Fortress Bergen Norway, 2008
The Fjell Fortress underground military base contains an almost 1 mile long labyrinth of roads, 10 meters deep under the Fjedla Mountain. The German military established the complex around its main artillery: the enormous triple-cannon.
Test Site, Los Alamos National Laboratory U.S.A, 2011
Los Alamos National Laboratory is a United State Department of Energy national laboratory initially dedicated during WW II to the design of nuclear weapons as part of the Manhattan Project. It is located a short distance northwest of Santa Fe, New Mexico.
Command Bunker, Fjell Fortress Bergen Norway, 2008
Railways, military equipment, ventilation systems and advanced electrical installations are to be found in front wing. Under a meter-thick layer of reinforced concrete are dormitories, kitchens, a medical center, a workshop, washing facilities, saunas, showers, changing rooms, a communications center and a network of command bunkers.
Dome SF-88, San Francisco U.S.A, 2014
The construction of SF-88 was already under way by July 7, 1954, when the San Francisco Chronicle reported that four Nike launching sites were being built in the area.
"Masada shall not fall again." Israel, 2009
Masada is the most famous of the seven ancient forts that create a chain of desert strongholds. Besieged by the Romans in the first century of the Common Era, the entire group of 960 rebel Jews living there committed collective suicide. In 2001,Masada was declared a UNESCO Worldwide Heritage Site.